Stream Dock - mirabox Studio Control Deck with 15 Macro Keys, Customizable LCD Buttons to Trigger Actions in OBS, Twitch, YouTube, Perfect for Live Streaming, Photo and Video Editing
$12999

$129.99

Save $70
Tax included.
---
---
Are you tired of constantly switching between apps and trying to remember all the keyboard shortcuts?
Stream Dock devices may just be the solution you've been looking for. This powerful tool allows you to customize buttons with icons and actions, allowing you to execute simple to complex tasks with a single press. But that's just the tip of the iceberg. Stream Dock devices have a host of benefits that can help streamline your workflow and boost your productivity.
Likely the most popular version of Stream Dock, the  15 Keys version hits the sweet spot for many devices users. It's compact but provides an adequate amount of keys at any given time for most tasks.
WHAT CAN STREAM DOCK DEVICES DO?
Stream Dock devices are customizable control panels that can be used to execute simple to complex commands with just the press of a button.
At its most basic, it can initiate a simple command such as invoking the Reference/Active pane in Lightroom.
It performs this operation simply by having this key programmed to send the shortcut key command to the software.
As long as the shortcut in Stream Dock matches what we have in our host software, that action will take place.
PROFESSIONAL LIVE BROADCASTS
Stream Docking combines studio-grade control with efficient deep integration Make your live broadcasts easier and more creative.
TRIGGERCHAIN REACTIONS
Start your intro scene, tweet that you're live, and post a welcome message to your chat. Assign unlimited actions to a single key and launch them all with a tap.
STUDIO-LEVEL CONTROL
Tap to switch scenes, launch media, adjust audio, and much more.
EVOLVE YOUR CONTENT
15 fully customizable LCD keys poised to trigger unlimited Actions.
HUNDREDS OF COMMANDS PER PROFILE
Just because a Stream Dock device presents itself with 15 keys does not mean that is all that you have available to you. With the use of Pages and Folders, these devices can hold literally hundreds (and in the case of our Davinci pro pack over a thousand!) separate commands and can be accessed through a carefully organized structure. Each collection of commands specifically designed to control one of your host software (for example Photoshop) is called a Profile.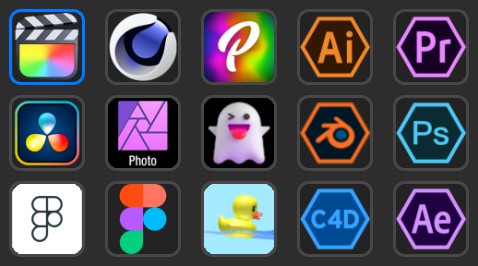 Stream Dock devices will work with any software on the Mac or Windows system. No matter what software you're using, you can create custom buttons to streamline your workflow and make your tasks easier and more efficient.
TECHNICAL SPECIFICATIONS

DIMENSIONS
134 x 92 x 20 mm / 5.3 x 3.62 x 0.79 in. (without stand)

WEIGHT
198 g without stand / 226 g with stand

KEYS
15 customizable LCD keys

INTERFACE
USB 2.0

IN THE BOX
Stream Dock , Desktop Stand, USB-C to USB-A Cable, Quick Start Guide
---
We Also Recommend
---