Harvey Holloway is a Sussex-based digital marketing specialist with a first-class honors degree in Digital Media Design.
Harvey is now looking to connect with leading publications and share his experience with a wider audience. Connect with Harvey on Twitter: @HarveyTweetsSEO.
---
Live shopping is the latest commerce trend to combine social media with the comfort of shopping from home. Most of us are used to live shopping commercials on TV, such as the Home Shopping Network, but live shopping today has gone up a level.
Since the rise of online influencers and celebrities live streaming their favorite products and brands, the popularity of live shopping through apps like Facebook and Instagram has skyrocketed.
If you are a retailer and want to stay successful in a competitive market, you should take advantage of live shopping.
In this article, we will look at what live shopping is and why retailers need it.
👀 What is live shopping?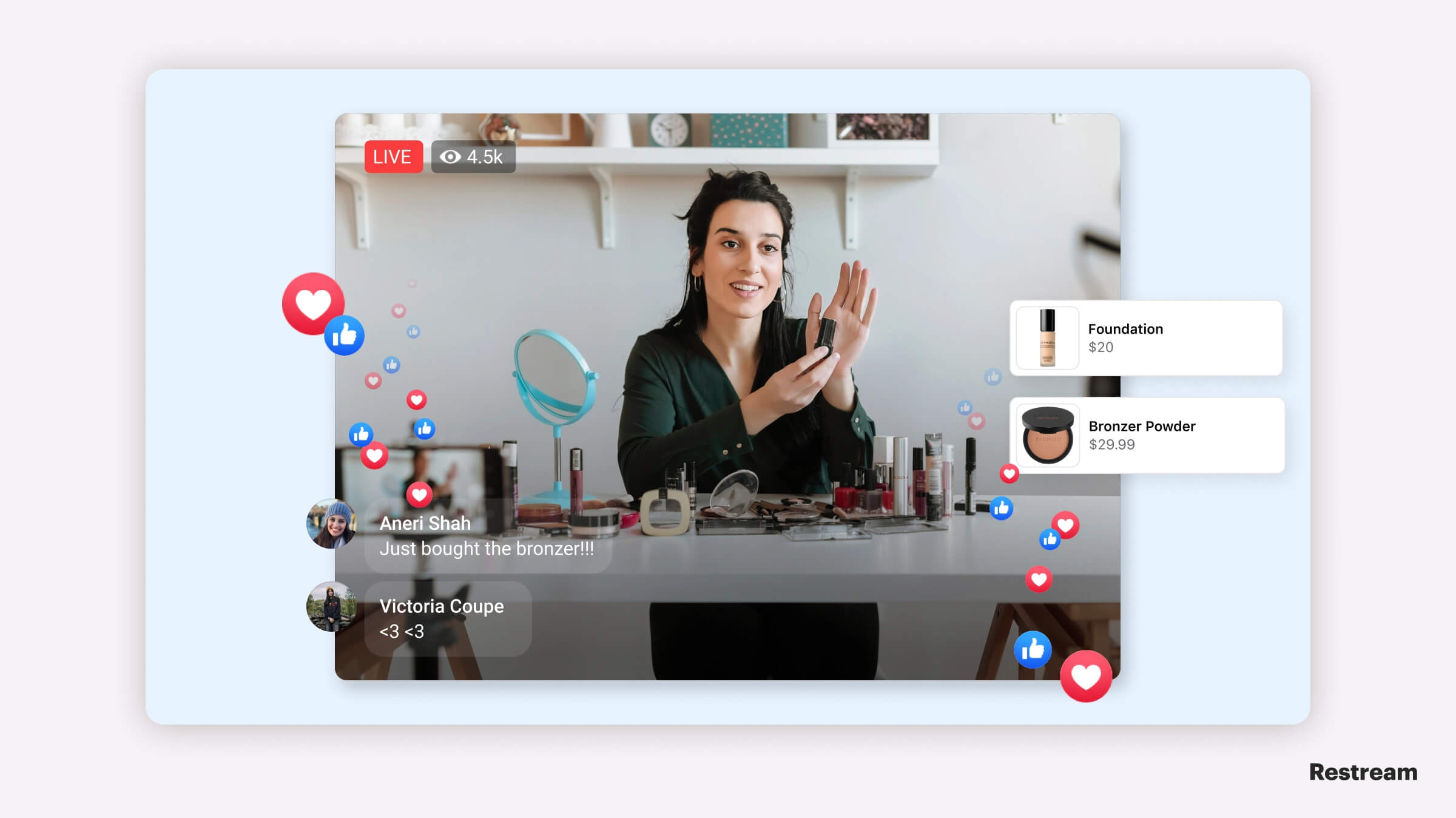 Live shopping allows consumers to browse, ask questions, and interact with retailers online. Although a fairly recent development, live shopping is hugely popular, as not only can buyers watch their favorite online influencers or celebrities try out products or promote brands in real time, but they can also receive instant feedback and discount codes.
Since the COVID-19 pandemic, shopping from home has seen a huge boom in popularity. In the UK, 35% of all online purchases during the lockdown period were made via Amazon.

One area of online shopping proved particularly popular: live shopping. In a locked-down world, shoppers took to their favorite apps for a live shopping experience that offered that in-person shopping feel without the need to leave the house.
🎙️ "The opportunity for brands to reach and convert more customers is unprecedented, and recent shopping updates from social media giants like Facebook and TikTok signal this is only the beginning." — Steve Weiss,

 

Forbes
🤑 What are the benefits of live shopping?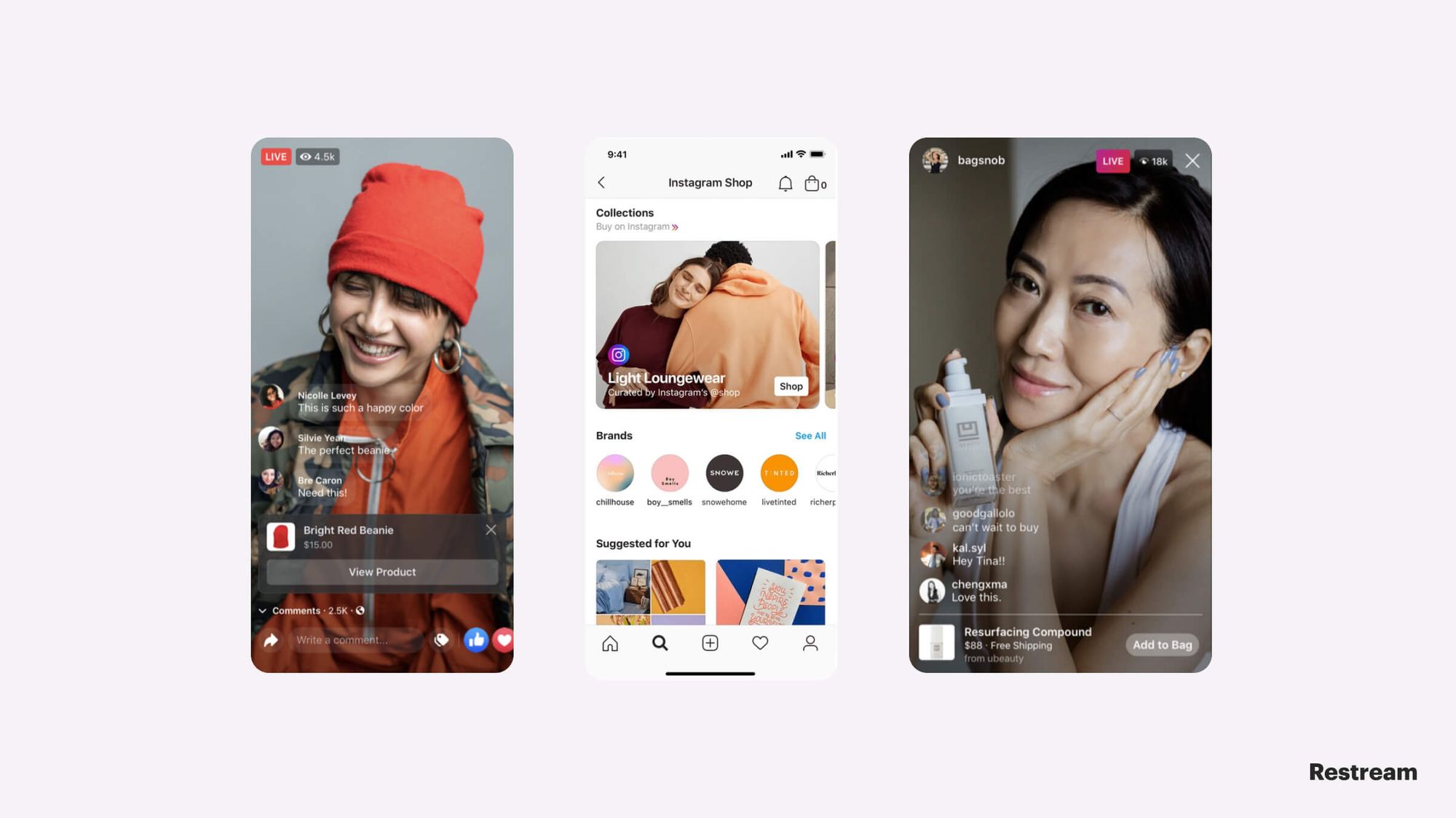 Retail brands can now connect with their followers, returning customers, and potential buyers on a whole new level. Live shopping allows brands to interact and answer any questions their followers have, all in real time.
Customers join remotely and have the opportunity to send questions about the products to determine whether it's what they are looking for — and potentially make a purchase right there and then.
One of the main benefits of live shopping is the flexibility and features available across all platforms. Let's take a look at some of the features retailers should be taking advantage of below:
👉 Live Product Tutorials — Show your audience how to use a product by running a demonstration via live shopping.
👉 Promotions and Giveaways — They can get a notification and watch your live stream instantly whilst being the first to know of any exciting giveaways or special promotions.
👉 Collaborate — Retailers can collaborate with influencers to increase their social reach online.
👉 New Product Launch — Drive real-time demand for new product launches.
🎙️ "As live stream shopping expands, it will continue to evolve, and the possibilities are dazzling," says Mike George, CEO of Qurate Retail, Inc. "Perhaps artificial intelligence on social media will enable us to provide each customer with a fully individualized channel of live, interactive content, curated just for them."
🚀 Retailers can launch products to larger audiences
In traditional retailing, new product launches were limited to the confines of the shop, and customers could only browse them when they visited your store.
Live shopping changes this completely, letting you launch new products to your entire following instantly.
🎙️ "Retailers have a lot of untapped potential when it comes to converting their brand awareness and large followings into engagement and sales if they focus on building relationships directly with their audience," asserts Maryam Ghahremani, chief executive of Bambuser. "For the younger generation, online and offline blend together in everything they do. Live video shopping brings all these aspects together and enables the future of retail."
If you've got a brand-new clothes collection, creating a live broadcast is one of the best ways to get shoppers' attention. Live shopping lets you show people what's on offer, answer any questions they may have, and even sneak in a bonus discount or two. Launch products to your largest audience yet with live shopping promotions.
💬 Host a Q&A session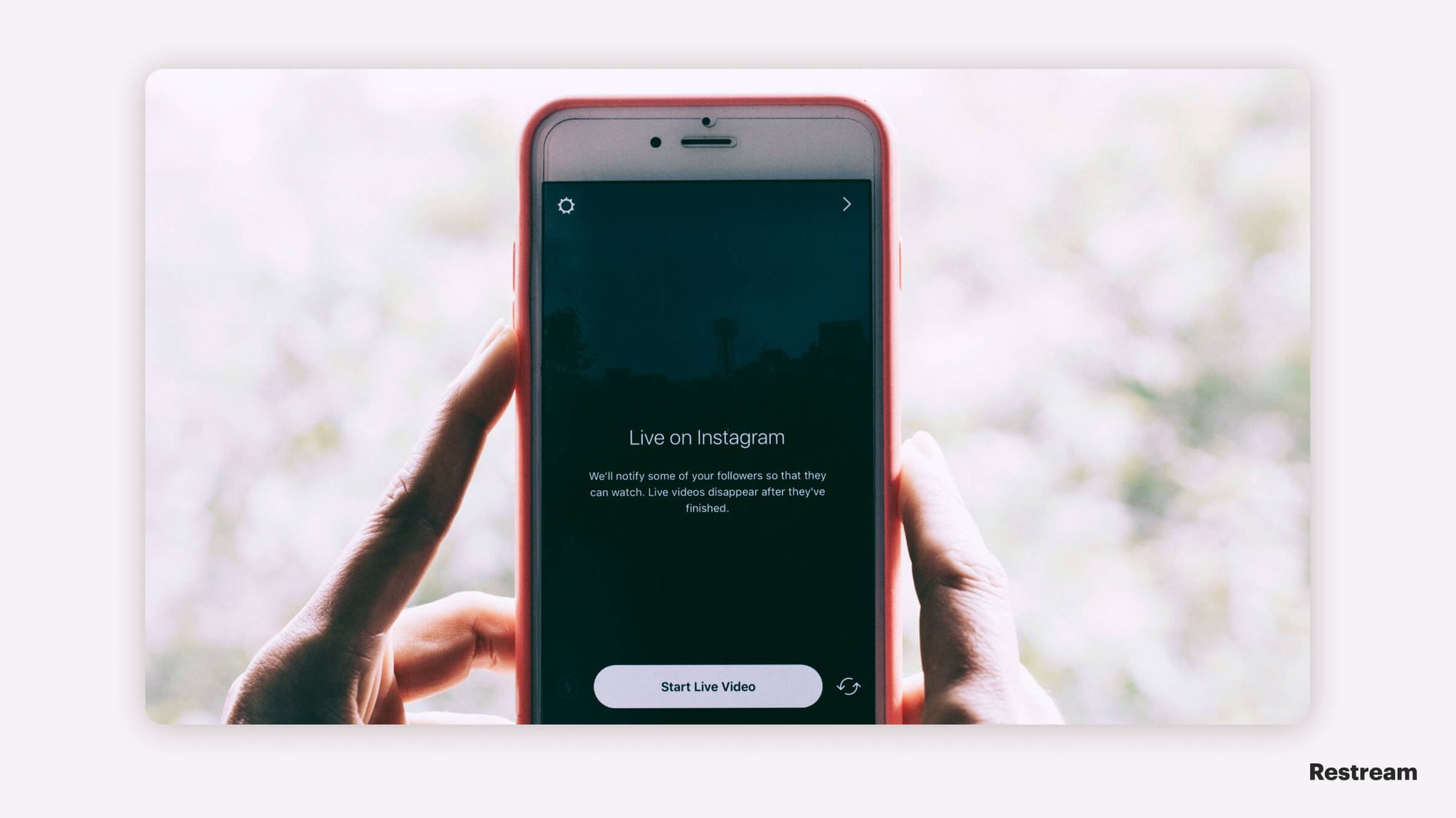 Q&A sessions on social media are one of the most popular types of social media content available. Hosting a Q&A on your live shopping feed is a great way to boost customer engagement, create connections, and show customers how much you care.
"Ask Me Anything" sessions are also a great way to attract new customers who are curious about your brand but have yet to take the plunge. Q&As are very casual affairs, and over social media there is no pressure to set up an in-house event, because you can stream it all right from your living room. This casual setting helps you connect more authentically with your customers and develop trust.
🤝 Live streams develop brand trust
🎙️ "An influencer's true power is two things: trust and credibility." — Kelsey Libert,

 

Fractl
Hiring an online influencer or celebrity to advertise your products online is one of the best ways to establish trust between your customers and your brand. After all, who better to promote your products than someone your customers already feel connected to?
If your products are being advertised by an online influencer or celebrity your customers already know and trust, you are more likely to see increased engagement and conversion rates for your own brand.
📱 One-to-one live streams
In drastic contrast to the live shopping streams watched by thousands of viewers at once, one-to-one live streams provide the opportunity for a more personal approach. One-to-ones are a great way to offer private dialogues between either yourself or a product expert and an individual customer.
🎙️ "Go the extra mile for your customers by offering private online consultations. This is a great way to create a real connection with your customers and impress them with your personal touch." — Live shopping tips by SumUp
One-to-one sessions provide added customer value and, in turn, higher conversion rates and increased customer loyalty. They show that you care and encourage customers to return to your brand time and time again.
👋 Live shopping gives power to the user
Today's consumer wants to feel empowered. Live shopping gives power to the user, providing a platform where they can connect with their favorite brands, hear honest reviews from online influencers and celebrities, and have their questions answered by the experts.
Live shopping removes the barrier between customers and brands that can occur in typical online purchasing. Live shopping creates connection, greatly reducing rates of cart abandonment and greatly increasing the numbers of returning customers. Live shopping helps your customers feel valued, heard, and part of a bigger experience all whilst improving customer satisfaction.
Final thoughts...
Live shopping is advancing quickly. More and more retailers are investing their time and energy into promoting their products this way for the furthering of their brand success.
Social channels can be extremely profitable for retailers, and this is only set to continue. Retailers that are quick to adapt to new platforms and connect with influencers to promote their products will see their businesses grow successfully and stand the test of time.