Reprinted a report from the BBC--"Live delivery: new "outlets" rising under China's new crown epidemic"
Posted by storeMirabox on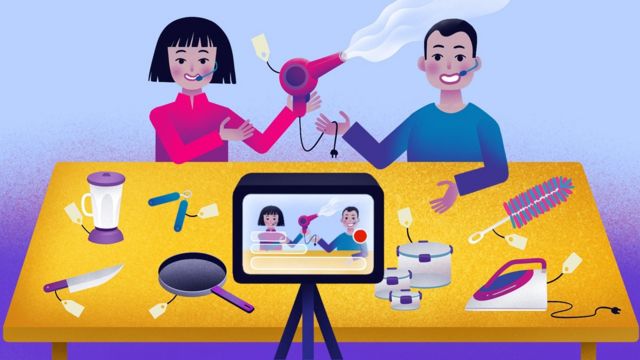 " OMG (Oh my God) , our tea is very good, everyone buy it! " In a live broadcast room where tens of thousands of people participated, a man was using the most fashionable words on the Chinese Internet to promote a tea. The netizens who came to consult interacted with various messages in the lower left corner of the screen.
But this man is not an internet celebrity, nor a businessman, but a deputy mayor of Hunan Province, China.
In China under the COVID-19 pandemic, shops on the streets are closed, and the gates in the parks can be quite different. According to figures recently released by Chinese officials, China's GDP fell by 6.8% year-on-year in the first quarter of this year, setting the world's second-largest economy's worst economic record in decades.
In contrast to the loneliness offline, there are major online live broadcast platforms that are crowded with people. From traditional internet celebrities to celebrities, grassroots businessmen have gone shirtless, eloquently persuading viewers to buy goods in front of the camera. In addition, like the deputy mayor of Hunan, dozens of local officials from all over China have also participated in promoting local specialty products.
This new model, called "live streaming with goods", has become a new popular symbol of China's Internet, and many live broadcast rooms can reach millions of yuan in sales in one hour. But can it last?

A sudden emergence in the epidemic
The unprecedented new crown virus epidemic has shut down Chinese society for nearly three months. However, for many people who are isolated at home, in addition to caring about the latest developments of the epidemic every day, watching live broadcast videos that have sprung up after the rain has become a new habit.
33-year-old Hebei native Zhang Guojing and his wife Jia Qiuhong run a cloth shop in Shijiazhuang City. The couple, who originally only did wholesale business through stores, began to try live streaming to bring goods in the second half of last year. During the epidemic, they saw more business opportunities and extended the daily live broadcast time to 3 hours each morning and evening.
"These are all good fabrics!" "Then you can't give Lao Tie (friend) more than 20 yuan, and a few dollars will be dealt with today!" In the video, Zhang Guojing and Jia Qiuhong tease each other like a cross talk. Their live broadcast room in the short video social application Kuaishou can attract thousands of people to watch each time, and the live broadcast sales are nearly 10,000 yuan.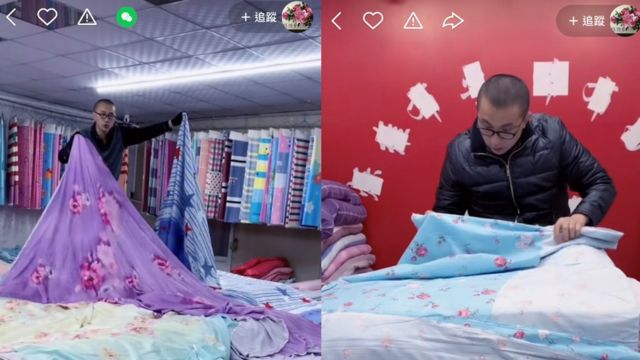 "Due to the live broadcast room during the epidemic, business was much better than in the same period last year," Jia Qiuhong told the BBC. "No matter what time it is, as long as you want to sell something, someone will buy it if you start a live broadcast," she said.
Compared with Zhang Guojing and his wife, some celebrities also decided to "enter the circle." At the beginning of April this year, nearly 50 million people in China watched a live broadcast event. The protagonist of the live broadcast was Luo Yonghao, a well-known Chinese entrepreneur called "Lao Luo" by fans.
For nearly three hours at night, 48-year-old Luo Yonghao wore a casual jacket, and his partner intensively sold 22 items of different categories, from mobile phones, sweeping robots, nuts to crayfish, at the table.
"I bought it for Teacher Luo!" "Is it still in stock?"...Although he stumbled when reading the product description and even pronounced the brand name incorrectly, this English teacher was born and founded his own mobile phone brand. The middle-aged uncle who caused controversy on social media was still welcomed by the audience.
This is Luo Yonghao's first live broadcast attempt. The total amount of live broadcast transactions in a few hours reached 110 million yuan (approximately US$15.52 million), setting the highest record for the short video application Douyin.
In addition to Luo Yonghao, some unexpected competitors are also ushered in in the "live streaming" industry. Due to the traffic blockade caused by the epidemic, all parts of China are facing economic pressure. Local officials who are usually unsmiling on weekdays have also come to live broadcast platforms to find a way out for local products that are not selling well.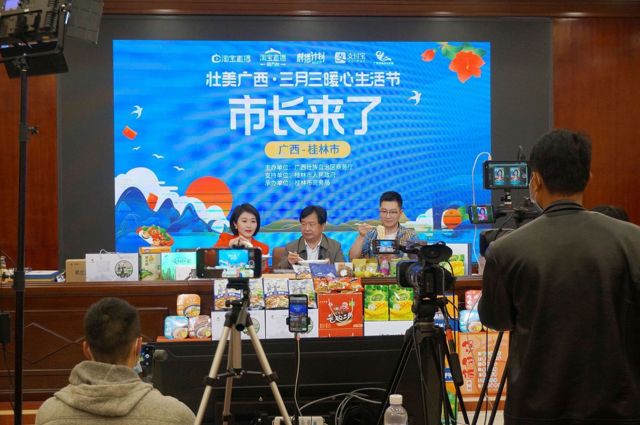 Since late February, officials from 10 counties in Shandong Province in northern China have tried live broadcasts and sold products such as purple sweet potatoes and eggs. Cao County, where 200,000 people are engaged in the manufacture of traditional Hanfu, is experiencing sales difficulties. The county chief puts on Hanfu in the camera and sells it to netizens.
The effect of officials carrying goods is remarkable. A deputy mayor of Chishui City, Guizhou Province broadcasted a live broadcast of special agricultural products, and the sales reached 1.96 million yuan (approximately US$276,000) in three hours. The magistrate of Shenze County, Hebei Province promoted cloth art in the live broadcast room, attracting more than 260,000 people to watch, and netizens grabbed more than 4,000 orders. A county magistrate in Suzhou, Anhui, spoke for the local Dangshan Li and sold nearly 20,000 orders in just half an hour.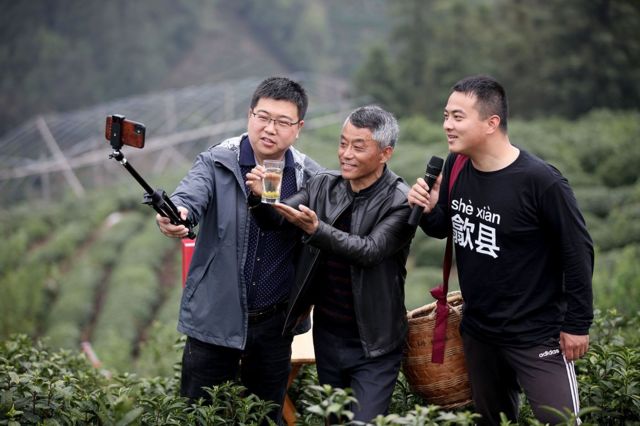 "Sister Bringing Goods" and "Brother Lipstick"
However, the live streaming industry is not completely new. Before this year, the industry had a certain scale in China. According to data from industry analysis agency iiMedia Consulting, in 2019, China's live streaming sales reached nearly 61 billion U.S. dollars, and this number is expected to more than double in 2020.
Li Jiaqi, known as the "Big Brother of Lipstick", is one of the most influential anchors of beauty products in China. At the age of 27, he sold 15,000 lipsticks in just 5 minutes through Taobao live broadcast.
Up to now, Li Jiaqi has more than 40 million fans on Douyin. Chinese media reported that his revenue in 2019 surpassed thousands of listed companies, and he was also on the list of entrepreneurs under 30 in China released by Hurun, a financial research organization.
As China's first batch of symbols engaged in the goods industry, Li Jiaqi did not "talk on paper". He insisted on applying lipstick on his lips instead of using examples on his arms like most beauty bloggers. He said that this was done to show the true color of the lipstick. In a 6-hour live broadcast, he tried 380 different lipsticks and lost consciousness on his lips.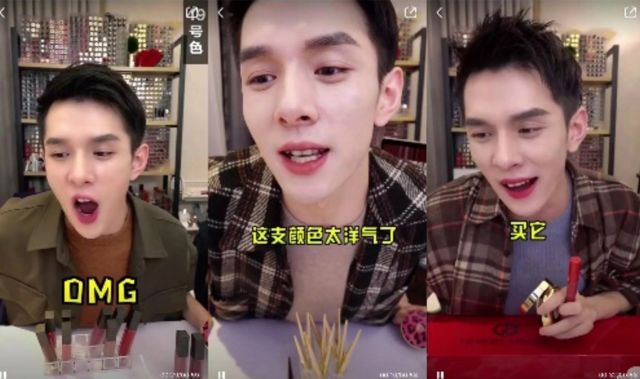 Similar to Li Jiaqi, Wei Ya is another symbol of the live streaming industry in China, and is called "the first sister with the goods." At the age of 33, she once set a record of more than 300 million yuan in transactions in one day.
On April 1 this year, Wei Ya even announced the sale of "Commercial Rocket Launch Service" on Taobao for a price of 40 million yuan (about 5.64 million US dollars) and an online deposit of 500,000 yuan. The rocket was developed by a subsidiary of China Aerospace Science and Industry Corporation and is mainly used to launch low-orbit satellites.
Although it looks like an April Fool's Day joke, according to Chinese state media reports, in about 5 minutes, nearly 800 people paid a deposit of 500,000 yuan. In the end, a satellite technology company got in touch with the rocket company and confirmed the final purchase intention.
Hu Rong, assistant professor of real estate and finance at the Chinese University of Hong Kong, told the BBC that Wei Ya and Li Jiaqi's popularity is not only based on eloquence and professionalism, but more importantly, the establishment of a trustworthy Internet celebrity brand, which allows audiences and anchors to communicate with each other. Created a consumption-based viscosity.
Five years ago, Li Jiaqi was just a clerk in a beauty shop in Nanchang, a second-tier city in China, but this experience helped him hone his sales skills and learn about various professional vocabulary of beauty products.
He then appeared in the live broadcast as a thoughtful boy next door. In his rhetoric, lipstick is no longer just bean paste or orange, but "color like a starry sky", "color with vitality" or "forever The color that will never grow old"... He also persuaded girls who were still hesitant to make up their minds by repeating the two mantras "Oh My God" and "All Girls" loudly.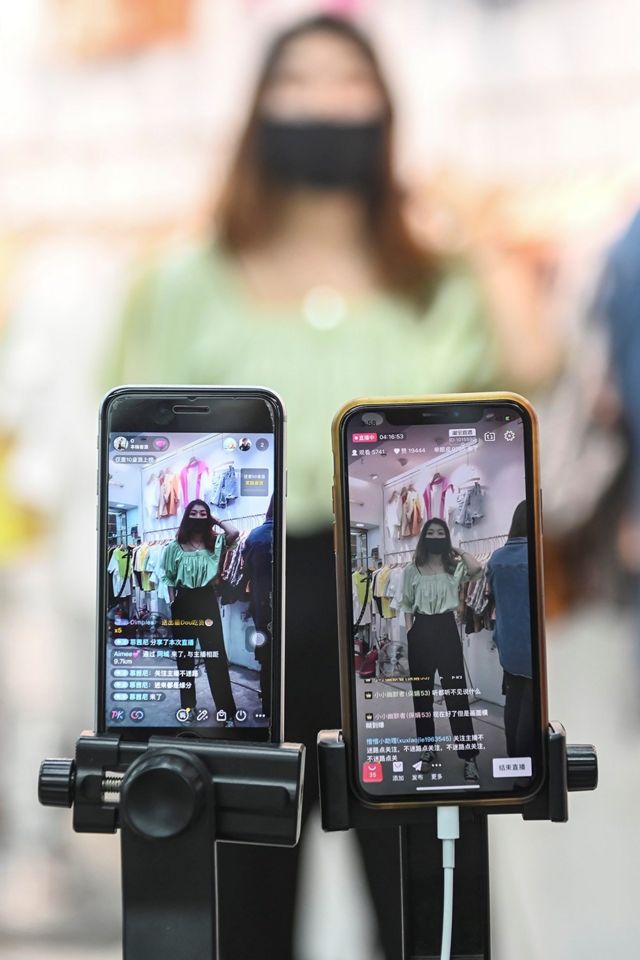 Andrea Fenn, chief executive officer of Fireworks, a Shanghai-based technology company, told the BBC that compared to ordinary picture information, live streaming shows a relatively unfiltered and excerpted view of the product. It looks more like how consumers use these products themselves.
"This or that dress looks great in the photo, but it is of course. What will it look like on me?" An Ren said.
When commenting on Li Jiaqi, a netizen wrote, "He seems to be really sincere, good is good, and bad will not be recommended, just like a girlfriend."
Iris Chan, partner and international customer development director of the Digital Luxury Group in New York, told the BBC that before the new crown epidemic, many brands used live broadcast as an extension of their means to expand their influence. But now, as people begin to restart their daily lives cautiously, major brands are beginning to view live broadcast as "a key element" of their marketing activities.
According to a report released by China's recruitment information website Zhilian Recruitment in March this year, after the Spring Festival, the demand for recruitment in the live broadcast industry in China has risen by 132.55% year-on-year, and the average monthly salary of live broadcast positions has reached RMB 9,845 (approximately US$1,387), far exceeding the average. Level.
At present, Taobao, the trading platform of Alibaba, is still the leader in the field of live delivery. In February of this year, when China's new crown pneumonia epidemic is facing the most severe challenge, the number of new live broadcast merchants on the Taobao platform increased by 719%.
Other social media and video sites in China have also begun to target this area that has gradually become the Red Sea. In addition to the aforementioned Douyin and Kuaishou, the social shopping app "Xiaohongshu" popular with young women, Tencent's chat app WeChat, and search engine Baidu have also prepared or tested live broadcast functions.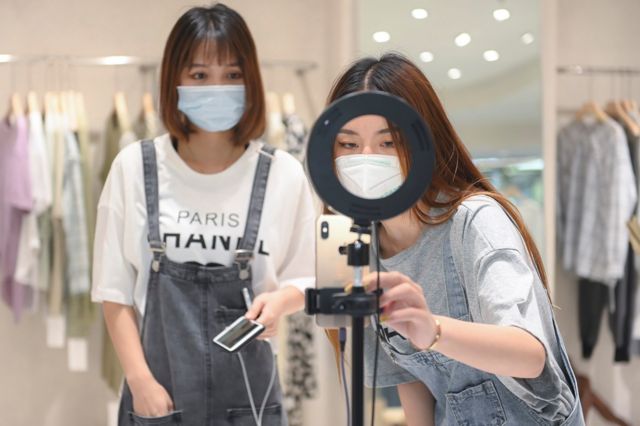 On March 26, international luxury brand Louis Vuitton made its live broadcast debut in Xiaohongshu. This is the first time that Louis Vuitton has introduced a new product through live Internet broadcast in the nearly 30 years since it entered the Chinese market. The one-hour live broadcast attracted more than 15,000 people to watch.
China's state media, CCTV, also began to cooperate with Wei Ya, Li Jiaqi and others in April to help Hubei sell unsalable crayfish, duck necks and other foods through live broadcasts.
In addition to light items such as food and cosmetics, there are also some "heavyweight" sellers. In March of this year, Sany Heavy Truck, which sells trucks, began selling trucks on Douyin Live. In a live broadcast, the group received 186 orders in two hours and sales reached 50 million.
Even a judge in Huizhou City, Guangdong Province tried to sell foreclosure houses that were forced to auction to viewers on the live broadcast platform.
Hu Rong said that people have gradually realized that the combination of shopping and live broadcasting has a lot of room for development in the future. "The convenience of network information, especially the further development of 5G in the future, will enable people to digitize all their daily business activities and become a network platform."
"Live streaming has greatly reduced the cost of traffic acquisition and allowed merchants to reach new customers. Therefore, it has established a firm foothold in China in the past two years and is now beginning to take off." Cross-border e-commerce expert, Azoya International (Azoya International) ) Managing Director Franklin Chu told the BBC. "It is expected to become the international mainstream in 2020."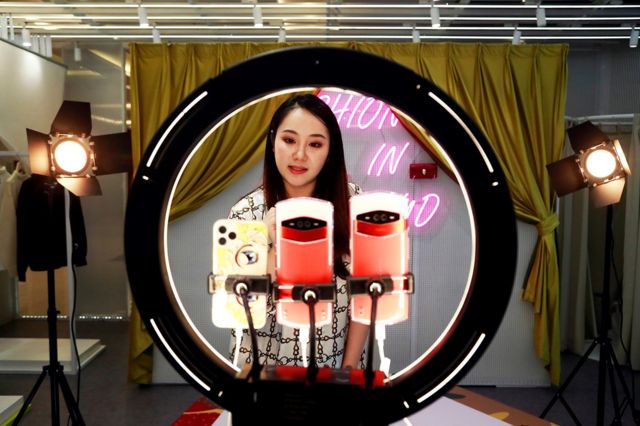 Zhu Jianian said that the form of live delivery of goods is currently becoming more and more frequent not only in Japan, South Korea and Southeast Asian countries, but also more and more in the United States and the West, but it is still in its infancy.
Last year, the US e-commerce giant Amazon (Amazon) has launched a live broadcast function, allowing sellers to display products through live broadcast, but the current proportion of merchants using this function is still very low.
Although it looks promising, experts have reservations about whether live streaming can continue to stimulate consumption.
Zhu Jianian believes that the increasingly frequent live streaming of goods may make consumers feel tired, and it will also put this innovative marketing tool into an increasingly competitive and crowded market.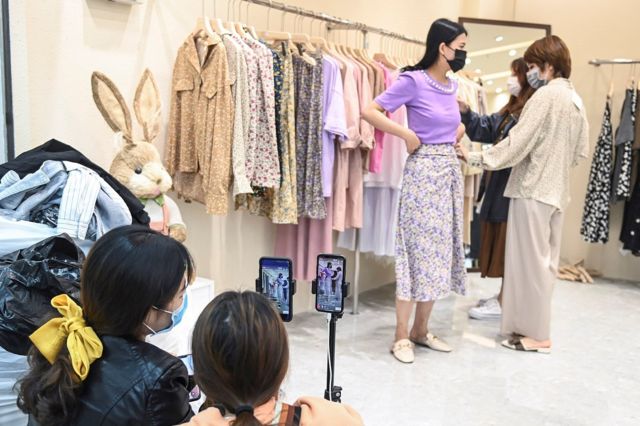 An Ren also has similar worries. He said that live delivery of goods usually displays items in front of a large group of people and gives discounts. At first, this may feel refreshing, but some customers may gradually become disgusted because they are reluctant to buy items that are "similar" to others.
After completing the first live broadcast, Luo Yonghao conducted another two live broadcasts within half a month, but his live broadcast data plunged, and the number of viewers fell by more than 80%.
"Like every fanaticism, when people start to ask themselves meaningful questions that are forgotten for a while, we will reach a tipping point," Anren said.
---
Share this post
---
---