(10 pack )HSV373 HDMI EXTENDER OVER TCP/IP NETWORK DISTRIBUTED EXTENDE
$81691

$816.91

Save $42.99
Tax included.
---
---
Standard Power Input
5V
Power Consumption
3W
HDMI Port
HDMI A type Female
Link Connection
UTP/STP CAT5e/6
Working Mode
Point to Point mode
Broadcast mode( Point to MultiPoint)
Cascade mode
Transfer Distance
Point to Point Mode:
CAT5  80meters maximum
CAT5e 100meters maximum
CAT6  120meters maximum

Cascade Mode:
20Km maximum
Resolution Supported
1080p@50Hz / 1080p@60Hz / 1080p@24Hz
1080i@50Hz / 1080i@60Hz
720p@50Hz / 720p@60Hz / 720p@50Hz / 720p@60Hz
576i@50Hz / 576p@50Hz / 480i@50Hz / 480p@60Hz
Ethernet Bandwidth
100M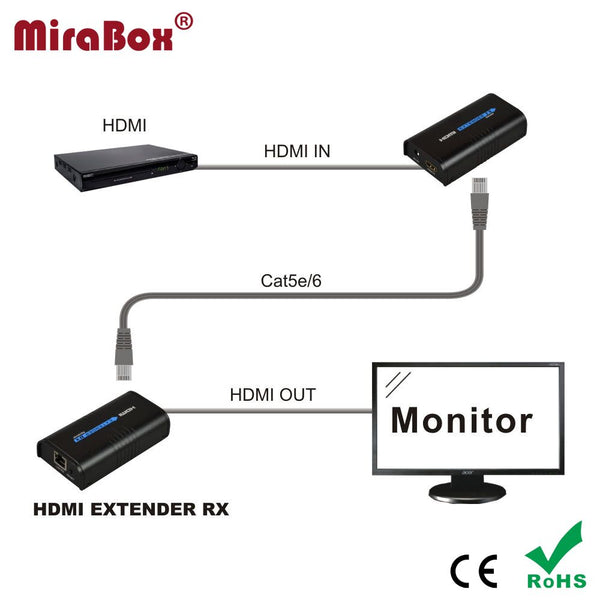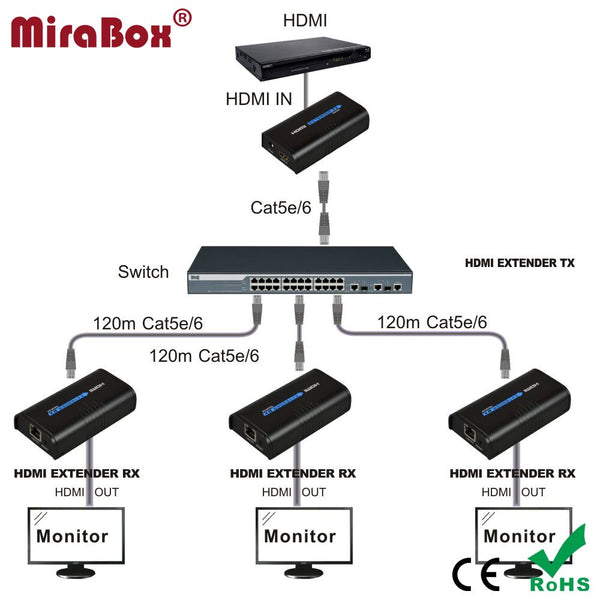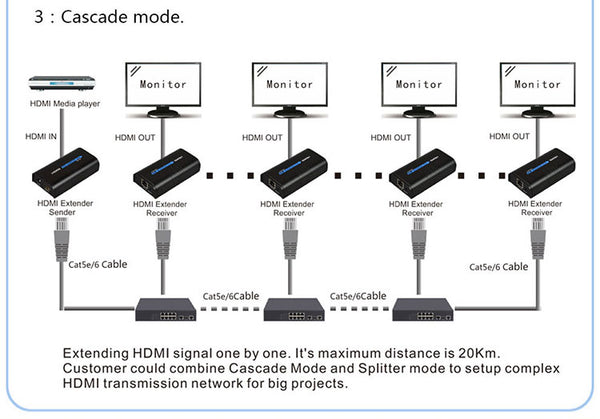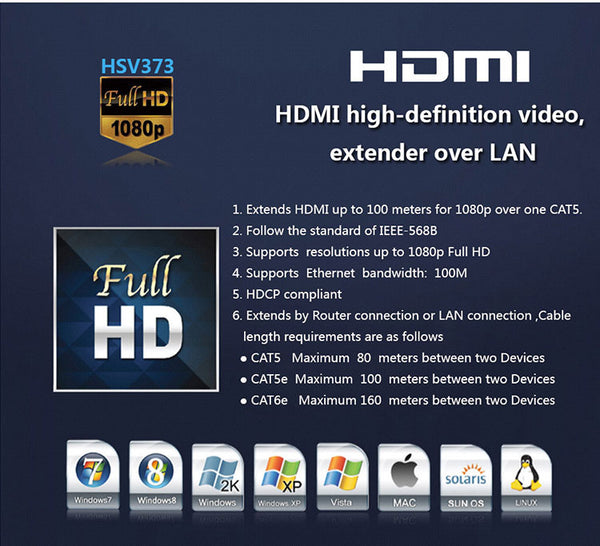 Q&A:
1. Would it be possible to purchase 1 transmitter and 2, 3 or 4 receivers? Will it deliver a full signal through router or switch?
---Yes, you can purchase more receivers.
2. If i have two transmitter's, would i need two receivers at each tv?
---If you are trying to send 2 different pictures then yes you will need 2 receivers. But, if you are trying to send the same signal to many TVs then you will only need to use one transmitter and more than one receiver. You can use a hub similar to Netgear GS105 to send to up to 4 receivers. 
3. Can this product work to connect a camera to the router
---depends on the camera it has an hdmi input on one side and and hdmi output on the other there are other better options for video over distances like an rf modulator and coax or other options this is for hdmi over ehternet 
---
We Also Recommend
---